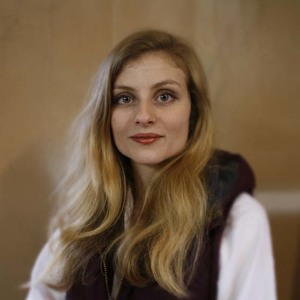 Based in Newcastle Upon Tyne I have worked as a freelance animator since graduating from UCA Farnham in 2010. As a specialist in stop motion techniques and After Effects animation I work in a variety of digital and traditional techniques to create short films. With confidence I can apply my skills to a broad range of briefs and outcomes, from creating 4 minute music videos to 10 second motion graphics.
I am happy to undertake projects directly from the individual client or undertake work for a creative agency or a studio. Equally, I am keen to either direct, design and develop a project from its initial concept or work to a set brief.
I enjoy inspiring and passing on skills to others. I have experience educating and training early-career animators, artists and film-makers as mentor on TICE programme Ladders and as an associate lecturer at Northumbria University.
CLIENTS
Organisations
The Labour Party
Fourth Monkey Theatre Company
London Lites Dance Company
ITV Fixers
Production Companies/Agencies
TL Multimedia | Newcastle Upon Tyne
The Roundhouse | Newcastle Upon Tyne
Genero | Worldwide (Unilever / Knorr)
Kerrupt Animation | Doncaster
The Other Brother | London
Cumi | London
Arcus | NDC Gateshead
Content is King | London
Studio Juice | London
Musicians/Labels
DeVotchKa – ANTI
Henry Parker
The Common Tongues
Johanna Glaza
The Virgin Soldiers
TEACHING / SPEAKING 
TICE | Ladders Film/TV Course Mentor | 2016 – Present
Northumbria University | Associate Lecturer | 2015 – 2016
EXHIBITION / RESIDENCY
Ayatana Research Residency | June 2016
The Illuminarium | October-December 2015 (Queen's Hall & Toffee Factory)
SKILLS
Software
Adobe Production Suite:
After Effects (motion graphics, compositing and motion tracking)
Illustrator (vector graphics and storyboard sketching)
Photoshop (concept art, background artwork and rig removal)
Audition (sound design)
Premiere Pro (Editing)
Stop motion Pro and Dragon (stop motion capture software)
Practical
Armature construction
Plastercine sculpting
Mould making and silicon casting