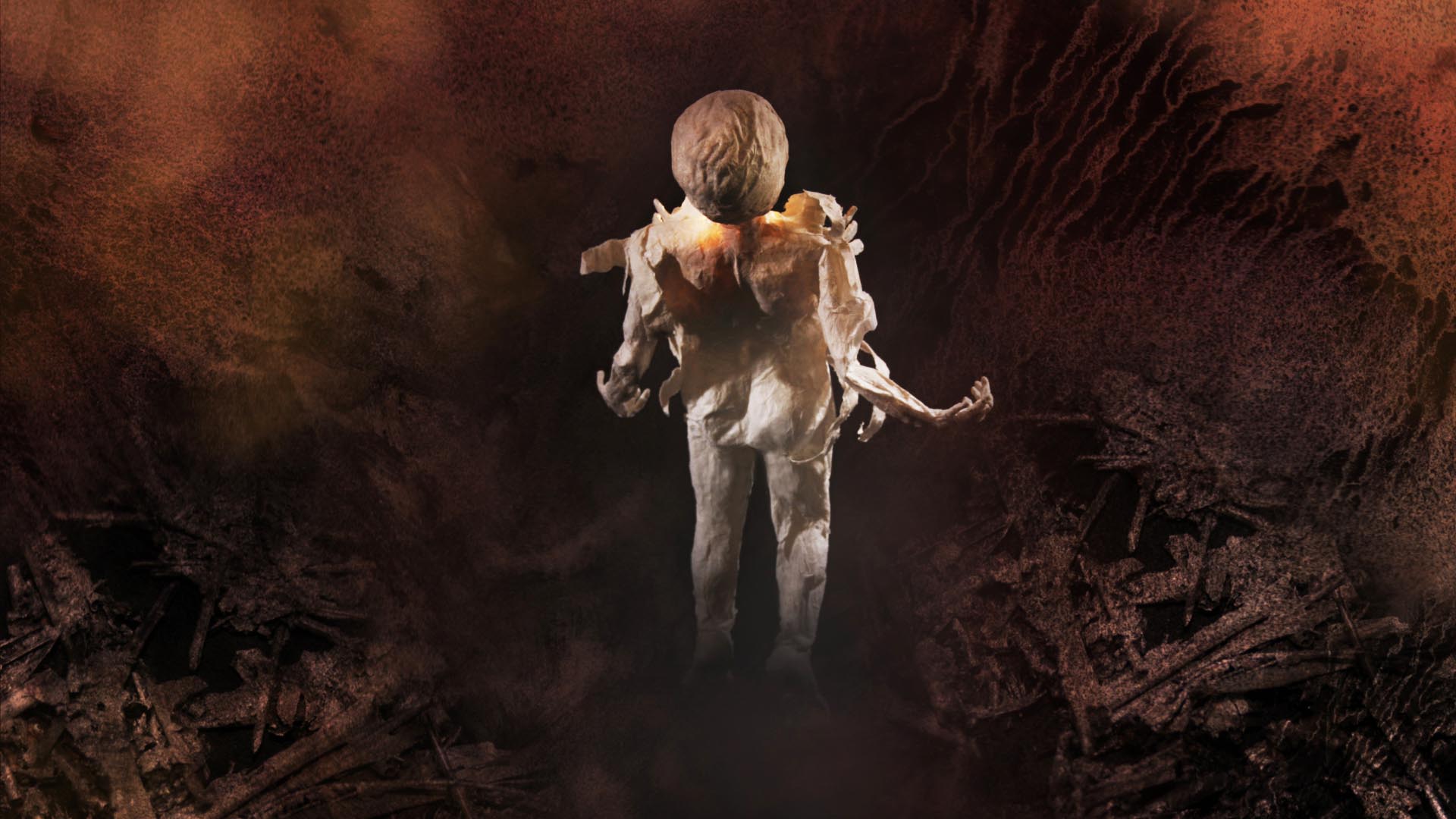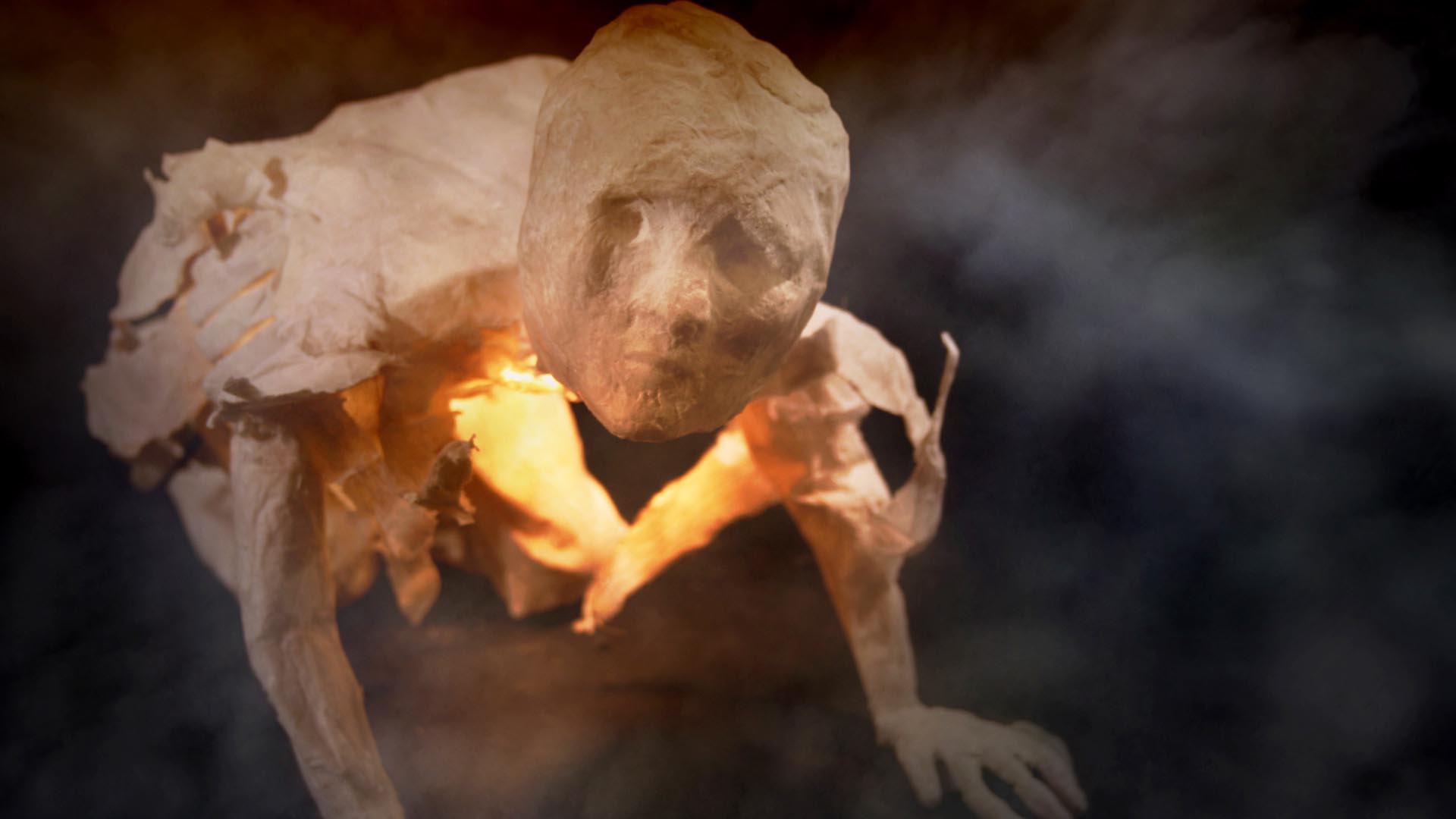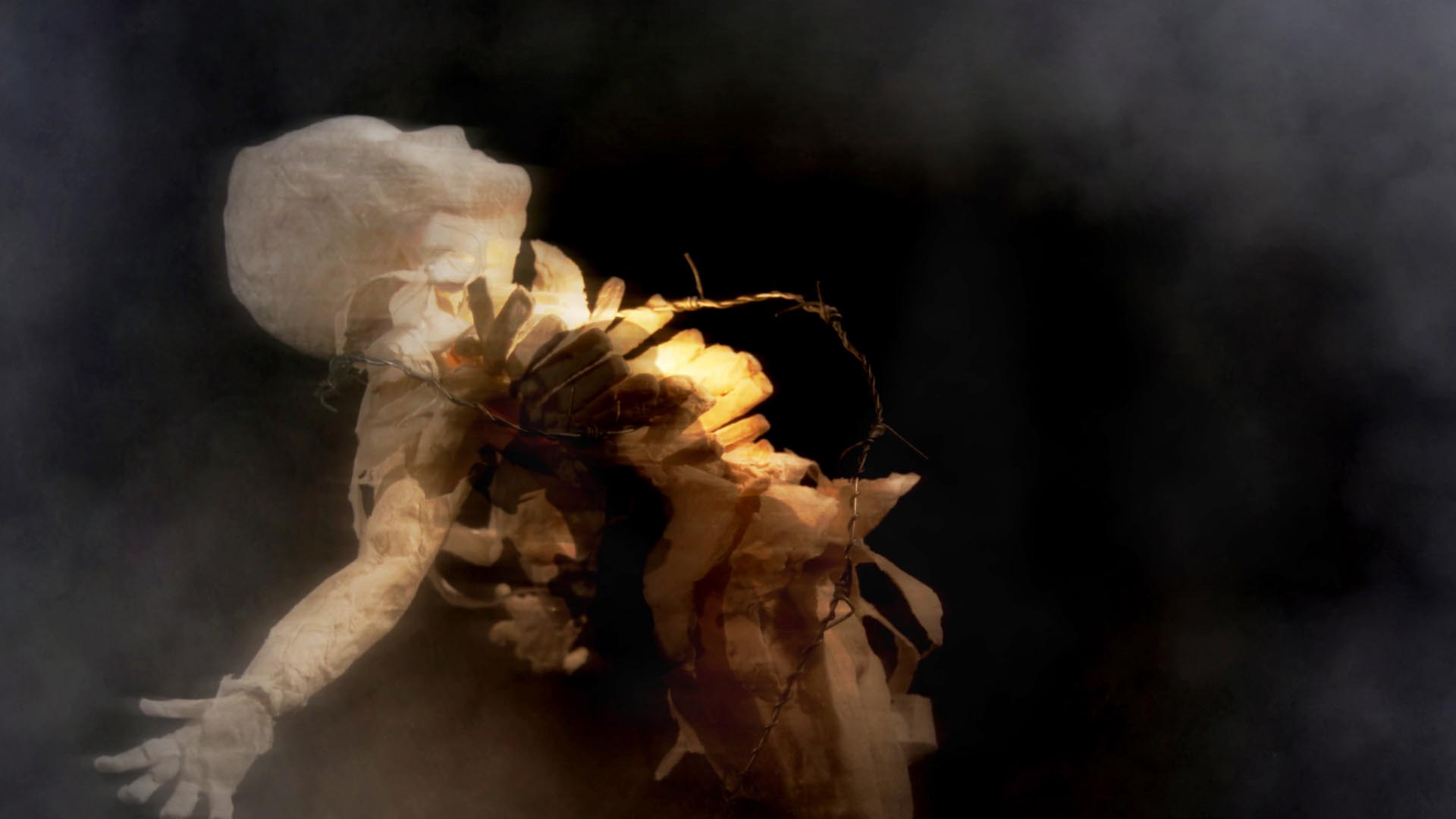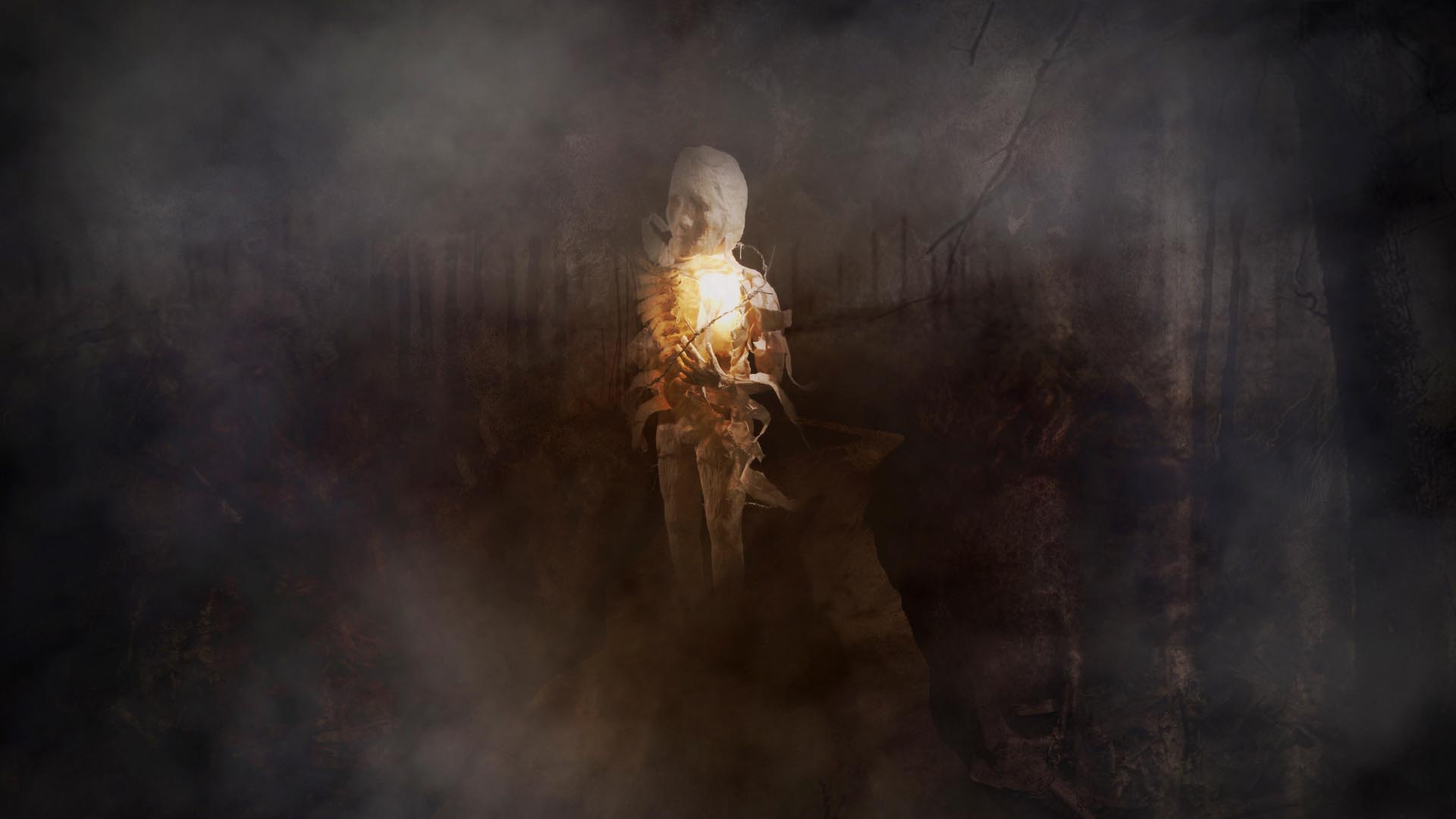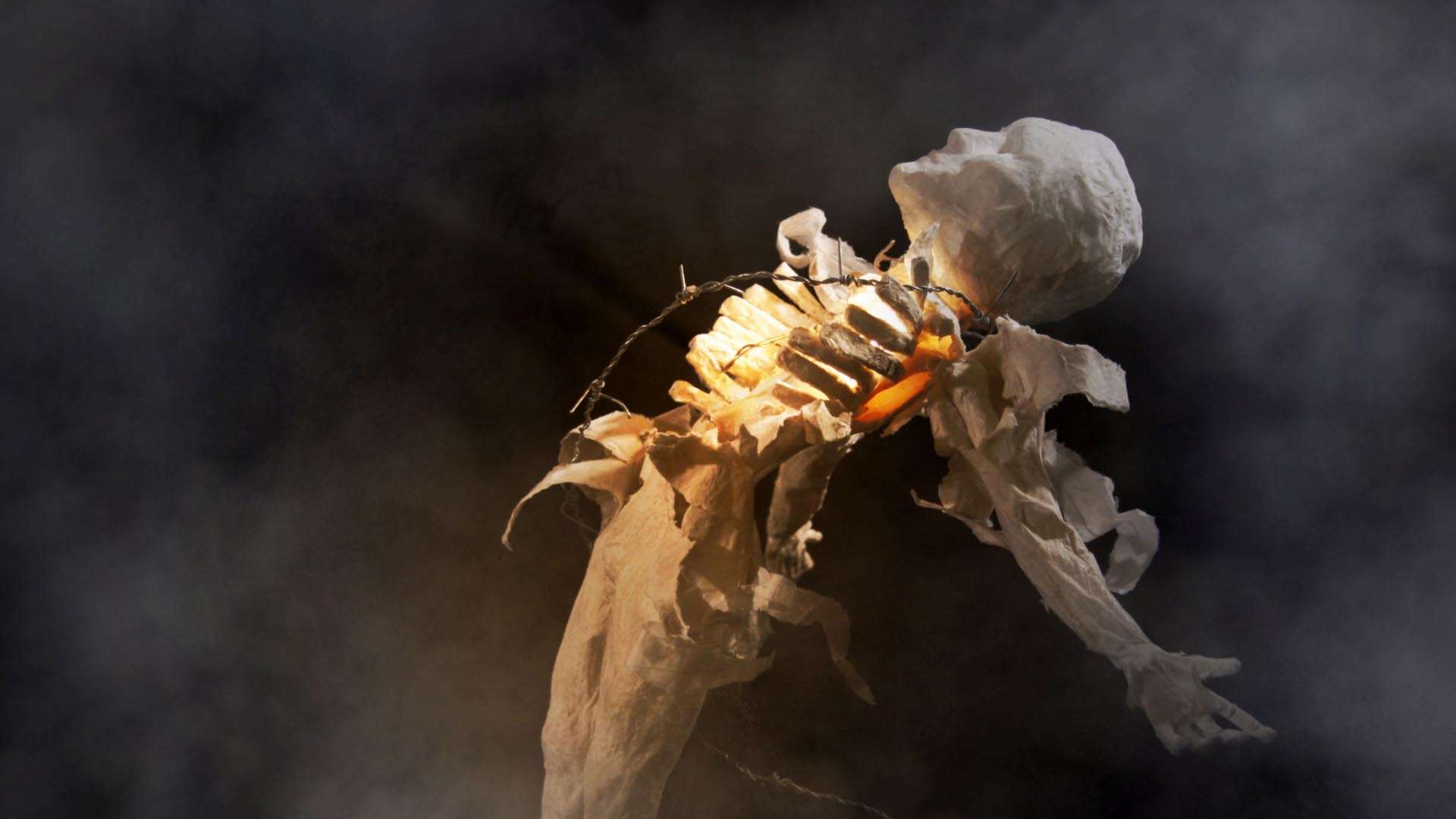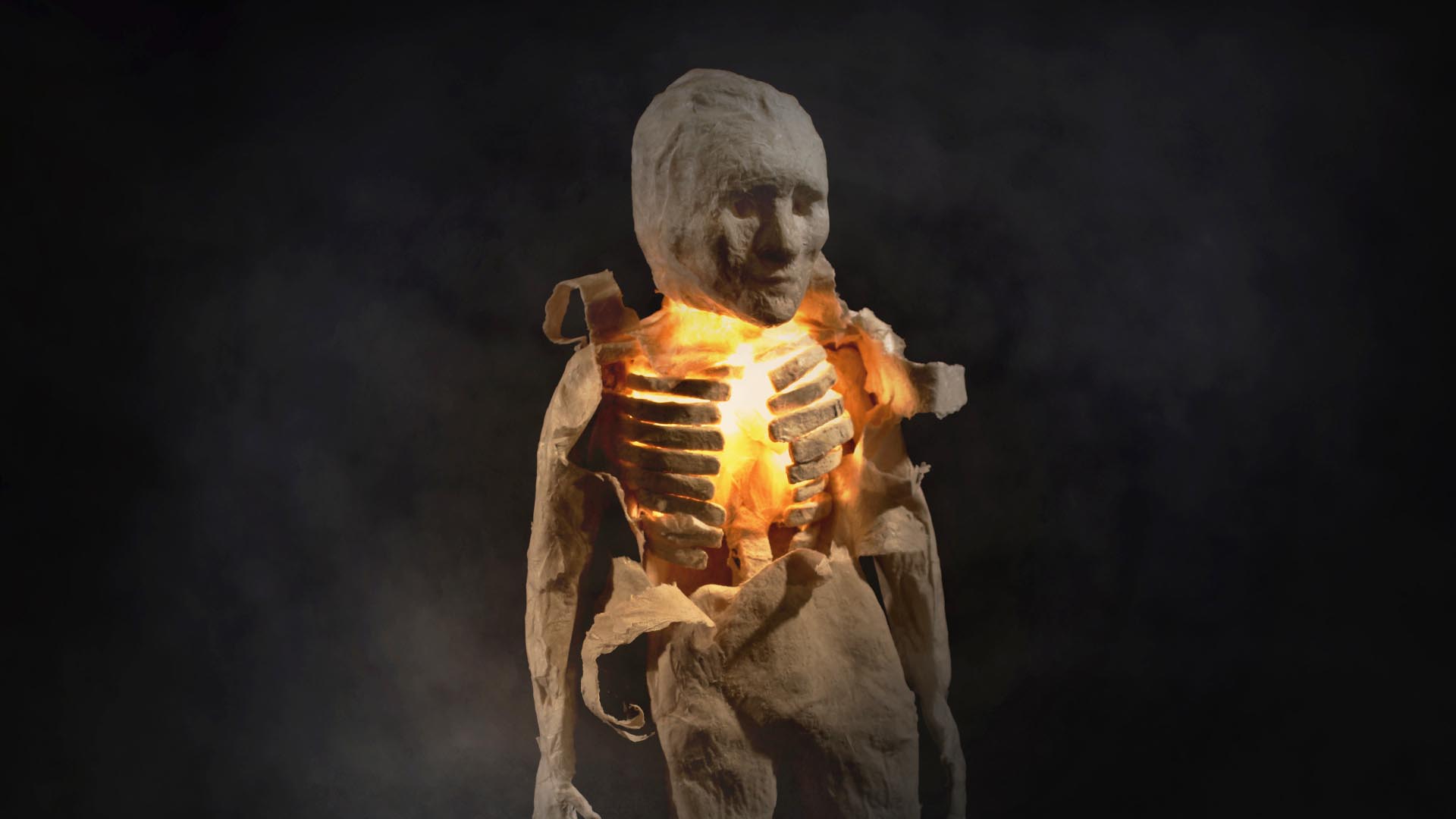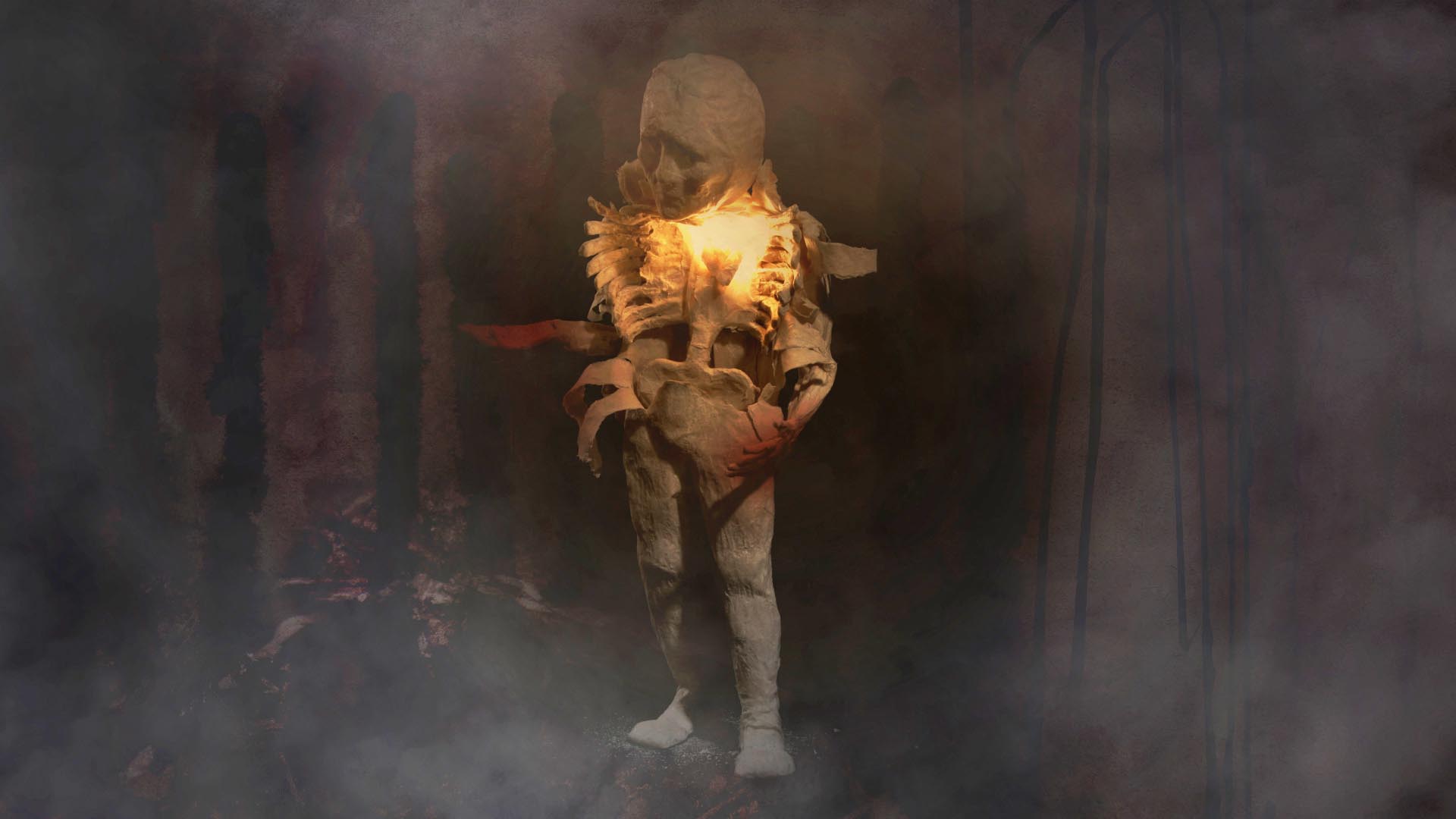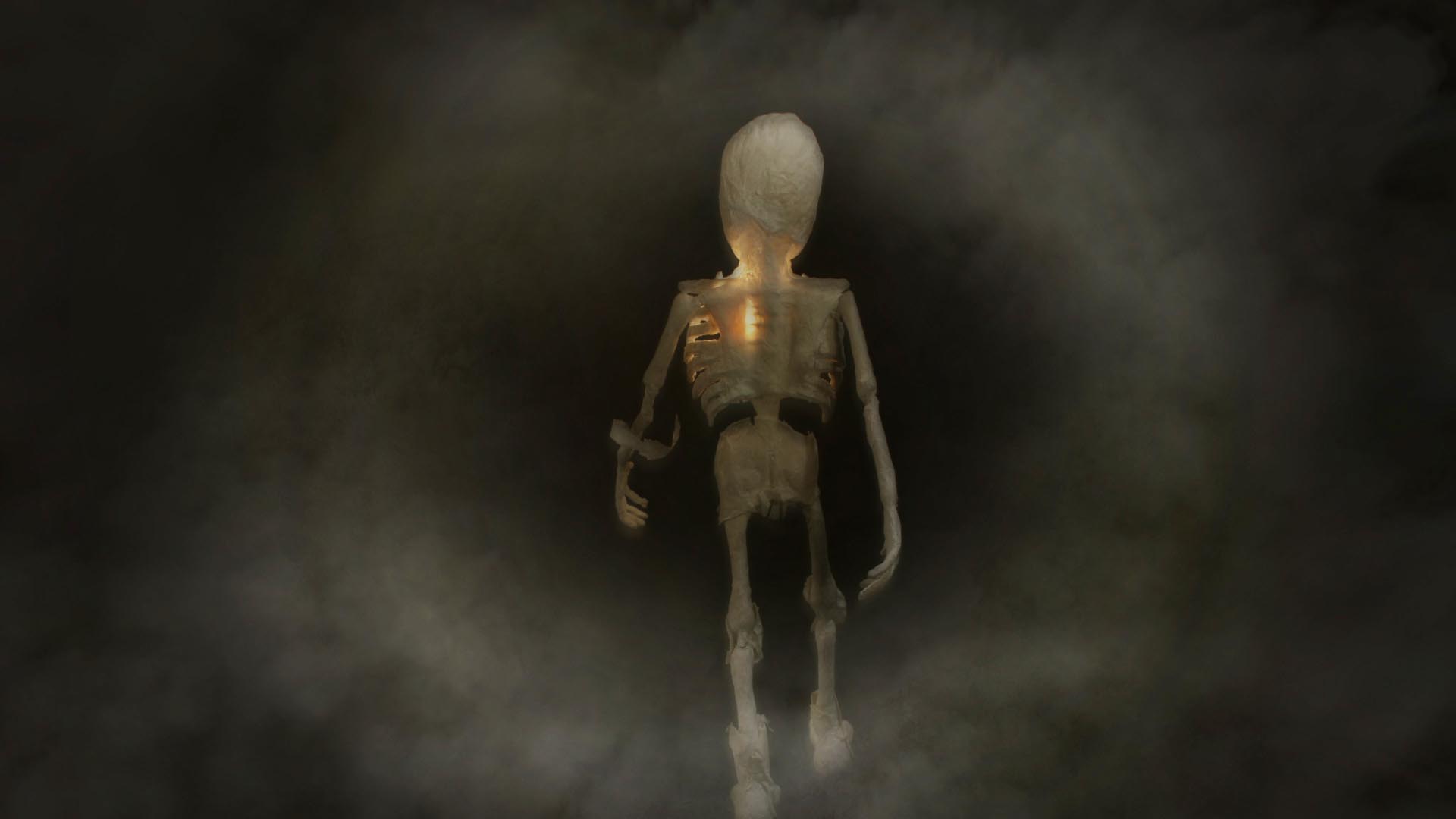 Making Solitary Thinker: The figures were created in skeleton form using a wire armature, with bake-able clay making the shape of the bones. A plastiline sculpt of the figure was covered in layers of white tissue and plaster. Multiple versions of the paper body were created so that they could be torn and reform into the complete body shape by the end of the film. The figures also contained electrical miniature light bulbs to glow out through the translucent bodies. The character animation was shot against black and the painterly effects were added as digital overlays.
Title: Solitary Thinker
Client: The Common Tongues
Year: January 2013
Animated video for Brighton based music collective The Common Tongues. The piece is about the effect of war on an individual and how they cope with returning to normality post conflict – struggling to maintain the same relationships as previously because their psyche is dominated by their memories of war. The pathos and multilayered melody of the track influenced the use of the materials – ie the wrapping and unwrapping of a paper body, parallel to the symbolism of wrapping up ones emotions.
Credits:
Direction/ stop motion animation & model-making / compositing:
Chloe Rodham.
The Common Tongues:
Tom Anderson, Oli Hinkins, Andrew Stuart-Buttle, James Drohan and Beau Barnard.